"These rare casks are not part of history, they ARE history."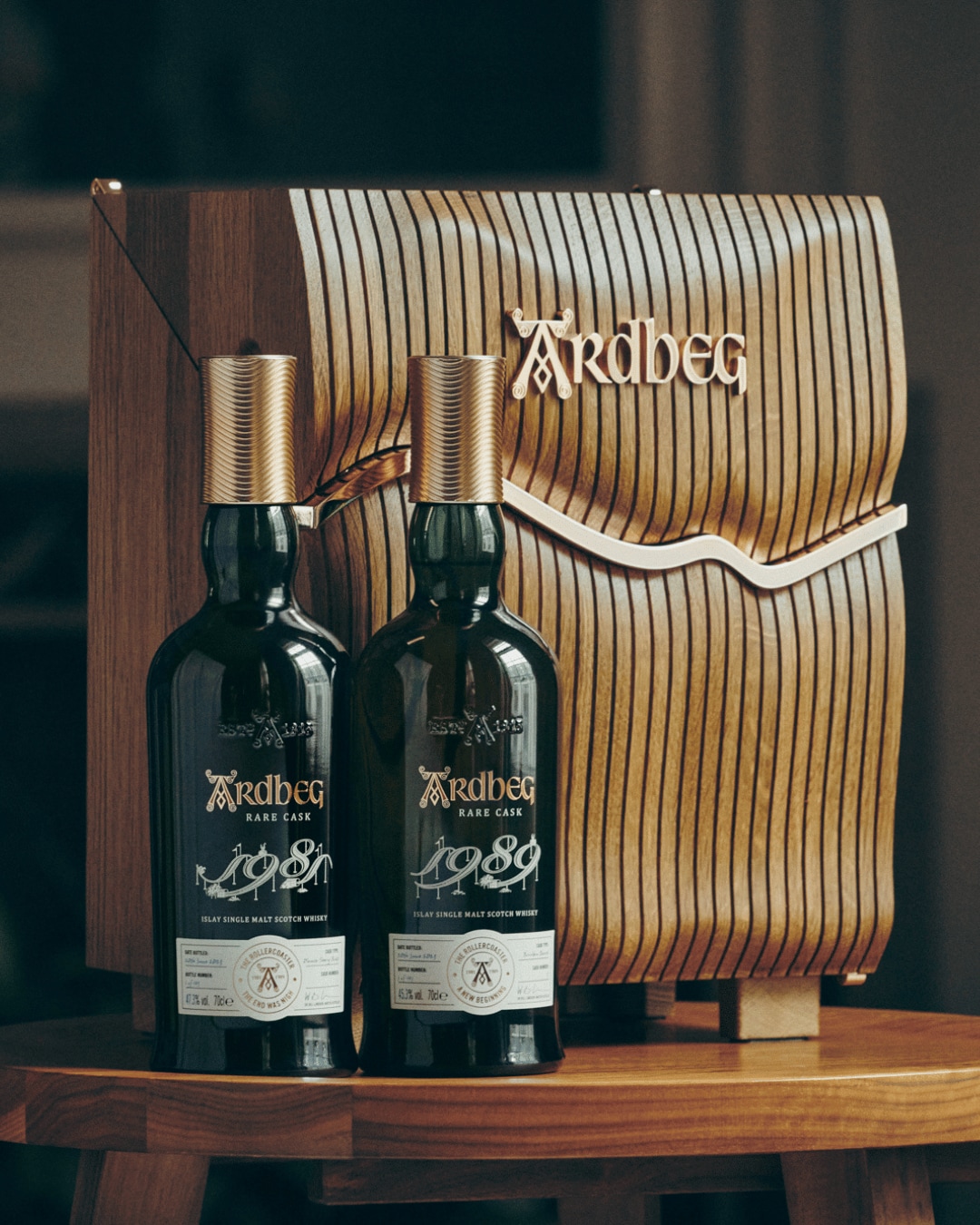 Founded in 1815 on the remote and untamed Scottish Isle of Islay, Ardbeg is an irrepressible spirit with a 'rollercoaster' history that has survived against the odds. A story characterised by glorious highs and perilous lows.
On 25 March 1981, Ardbeg Distillery was mothballed. The doors were shut. The taps were turned off. The stills fell silent. How long would it last? A few months? A few years? Forever?
In 1989, the arrival of new owners meant the Distillery could reopen its doors and the stills could sing forever more. A new era for Ardbeg had begun.
The Rollercoaster is the embodiment of this story. A unique piece of history with the last cask of 1981, together in arms with one of the first casks of 1989. A symbol of the Distillery's triumphant resurrection, time capsules of a bygone era.
---
Cask 1/1981
42 Years Old | 47.3% ABV | Burnt Orange Colour
At Ardbeg Distillery, on the Isle of Islay, a few final casks were laid down to mature in eerie silence. Two weeks later, the Ardbeg stills fell silent and the Distillery closed, potentially forever.
Cask 1/1981 is from those historic reserves – the last of that era.
Presented as The Rollercoaster's first whisky, this exceptionally rare liquid is from the very last cask remaining from the stock of 1981. First distilled 11th March 1981, this bottling is very lightly peated in character – some of the last ever made in Ardbeg's own maltings, creating a very lightly peated "Kildalton-style" Ardbeg.
Aged in bourbon casks, then transferred into a single Oloroso sherry cask for rich, spicy notes, it is an unrepeatable taste of Ardbeg's past.
Aroma
---
A beautiful combination of Brazil nut flavoured toffee, orange syrup, linseed oil, the gentlest hint of woodsmoke, some touches of grilled asparagus and pepper and a soft but distinctively savoury note like sourdough bread. A few drops of water releases more toffee notes, a touch of Viennese coffee and some distant herbs.
Taste
---
A rich, warming and peppery mouthfeel leads into a symphony of incredible flavours – soft burnished leather, aniseed, toffee, demerara sugar and a gentle tarry smoke flavour. Then the spices appear; clove, nutmeg, cinnamon, ginger and some sweet, malty biscuity notes.
Finish
---
The finish, which is soothing and gentle, goes on forever, with a balanced combination of dates, toffee, leather and creosote.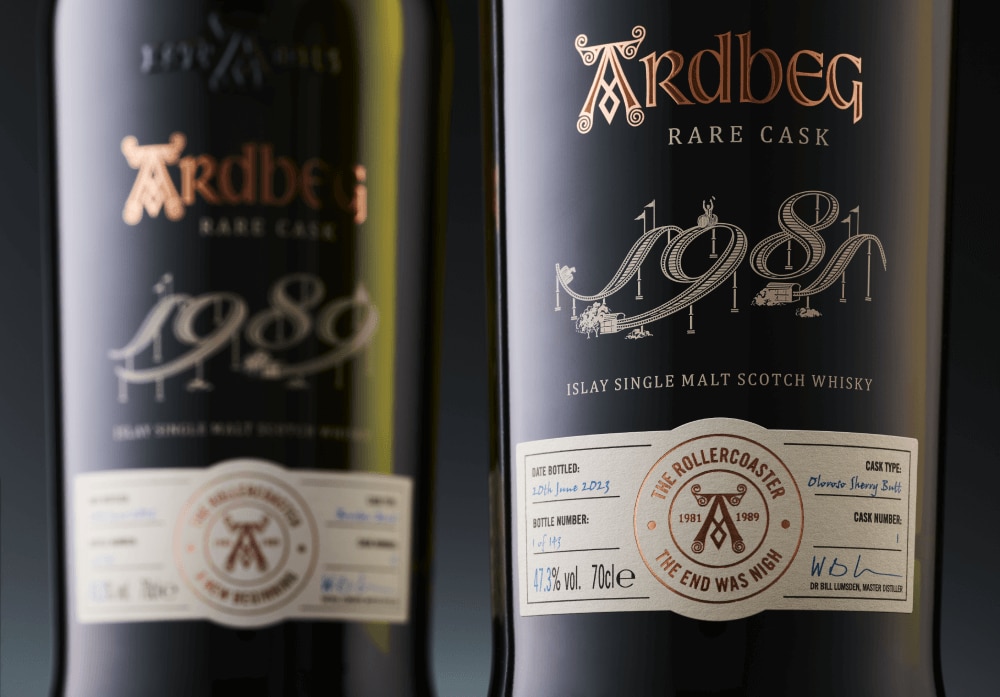 Cask 17/1989
33 Years Old | 45.3% ABV | Deep Gold Colour
Ardbeg Distillery changed hands and its doors opened once more. In those days, very little Ardbeg was being distilled. Even less was destined to be bottled as a precious single malt.
Cask 17/1989 is one of the first to be filled when the Ardbeg stills began to sing once more.
Celebrating Ardbeg's 1989 revival, The Rollercoaster's second whisky is one of the Distillery's final casks left from that year. Distilled on 6th December, just weeks after production restarted with malt now supplied by Port Ellen maltings. Its spirit was much more lightly peated than had formerly been traditional for Ardbeg or is today.
Laid down in bourbon barrels and transferred into a refill bourbon cask to enhance its gently peated character.
Aroma
---
Sooty and drying, with wax crayons, fennel, mustard seed and toasting bread, along with that most distinctive of Ardbeg aromas of pine resin or smoked lime skins. A splash of water releases a creaminess, with a gentle touch of vanilla and smoked pear, along with some briny sea spray.
Taste
---
A creamy and effervescent texture is followed by a burst of aniseed, toffee, hints of popcorn, smoked paprika and gentle, soothing antiseptic lozenges. The tarry smoke is always present, but always beautifully integrated.
Finish
---
The finish is long, vibrant and effervescent, with a suggestion of lemon balsam, soot, tar, liquorice and gentle, toasty oak.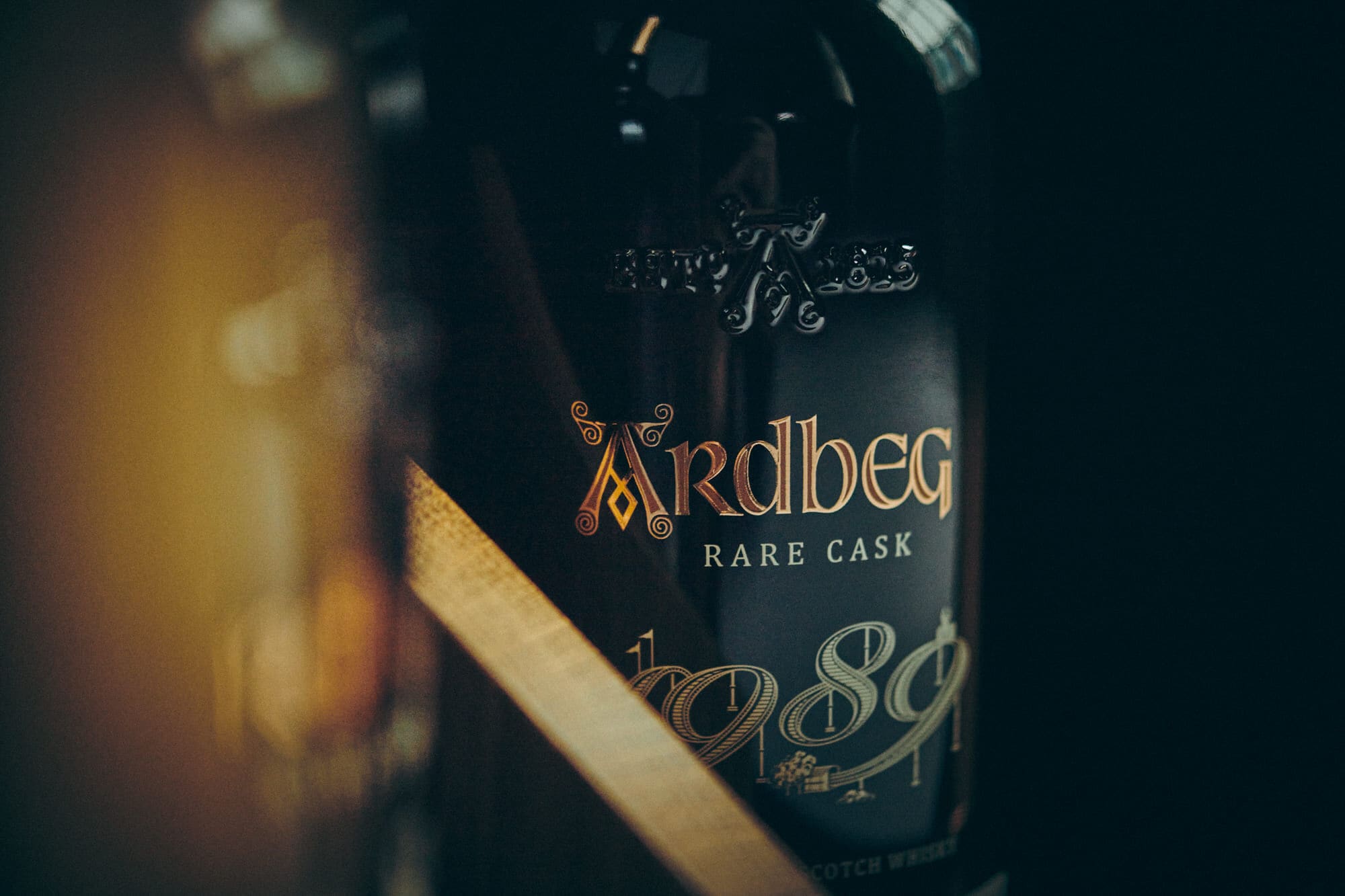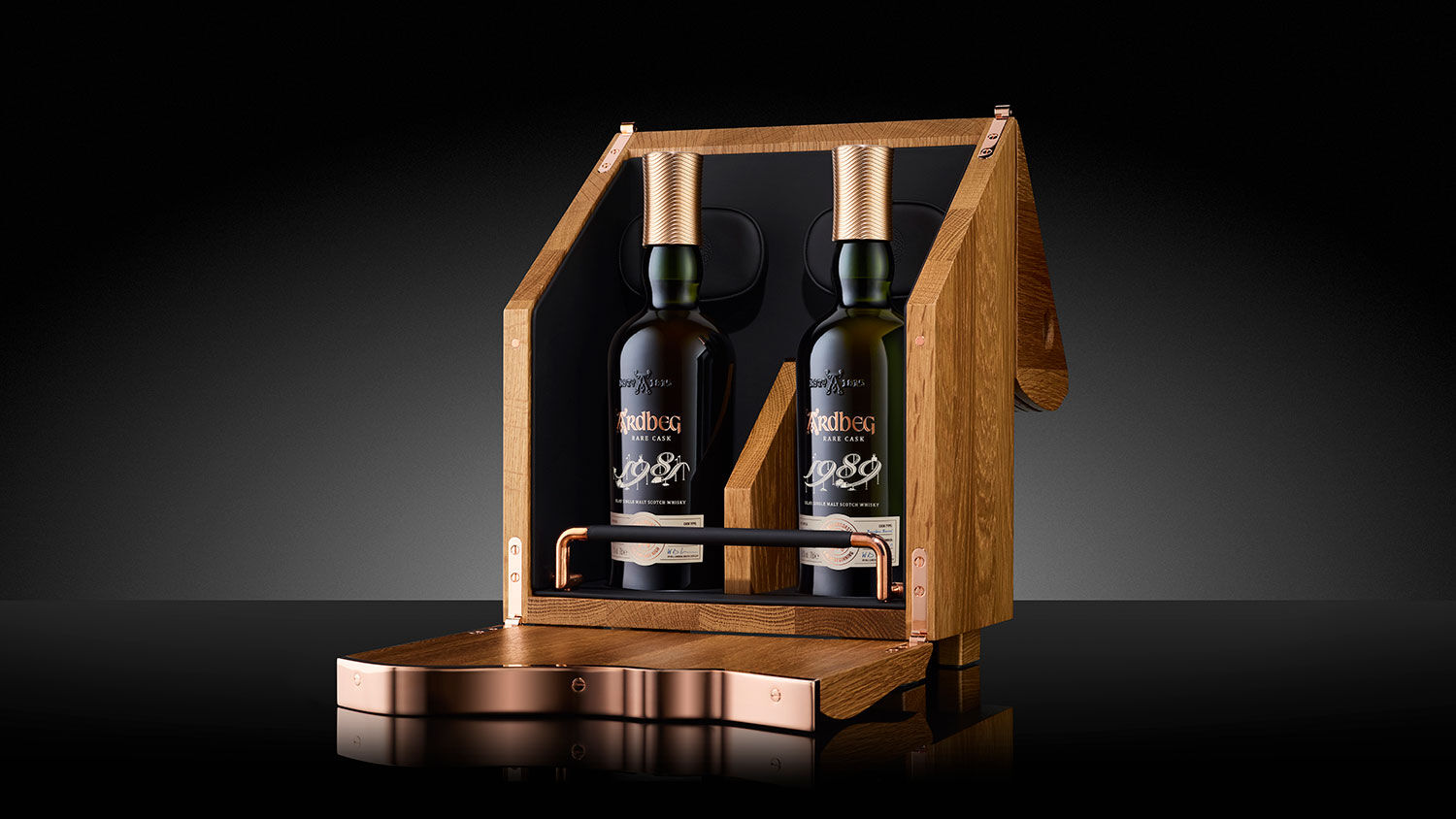 Designed to house Rare Cask 1/1981 and Rare Cask 17/1989, the unique case is made from native Scottish oak.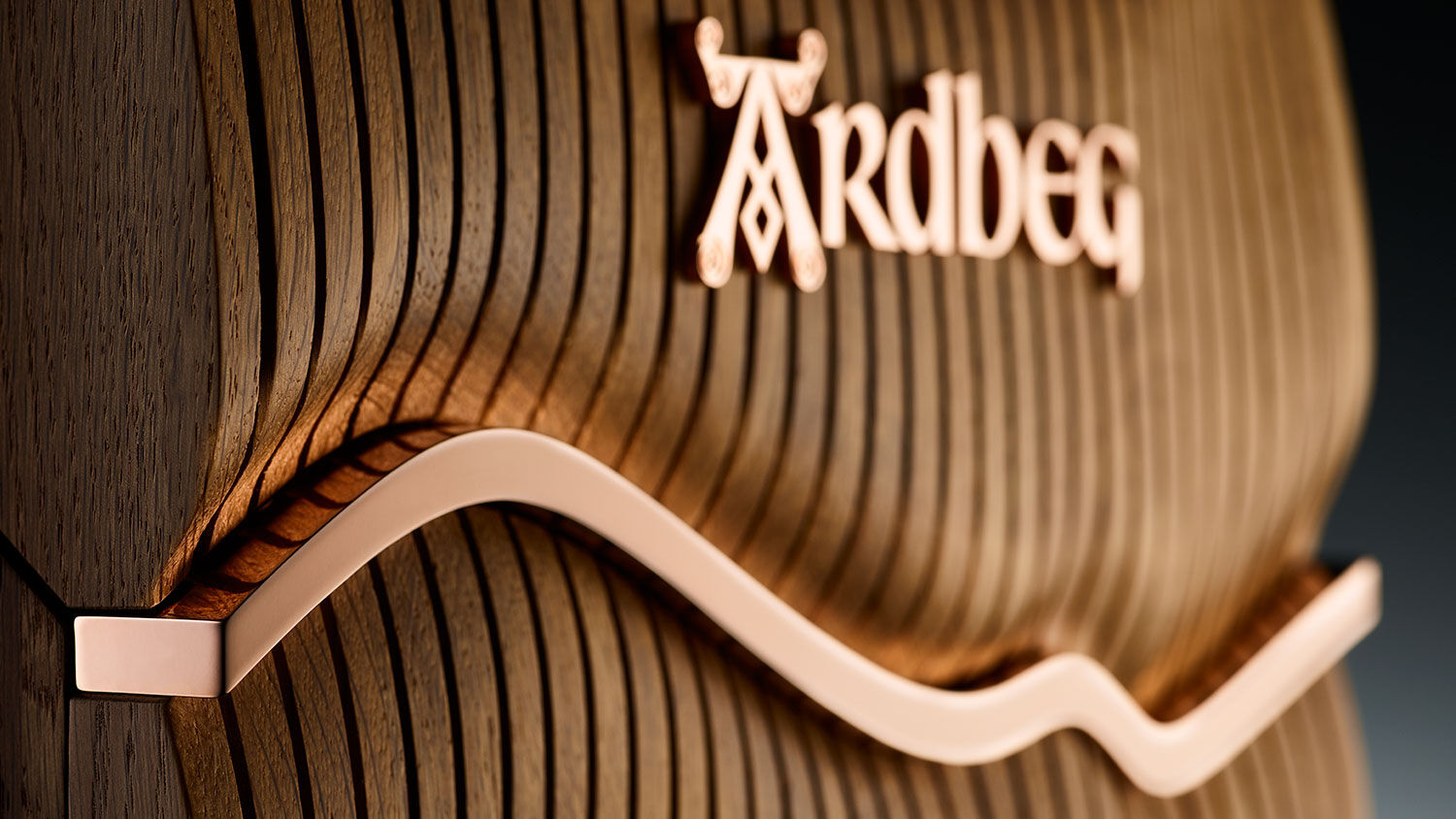 The intertwined copper elements are specially cast in tribute to our copper stills.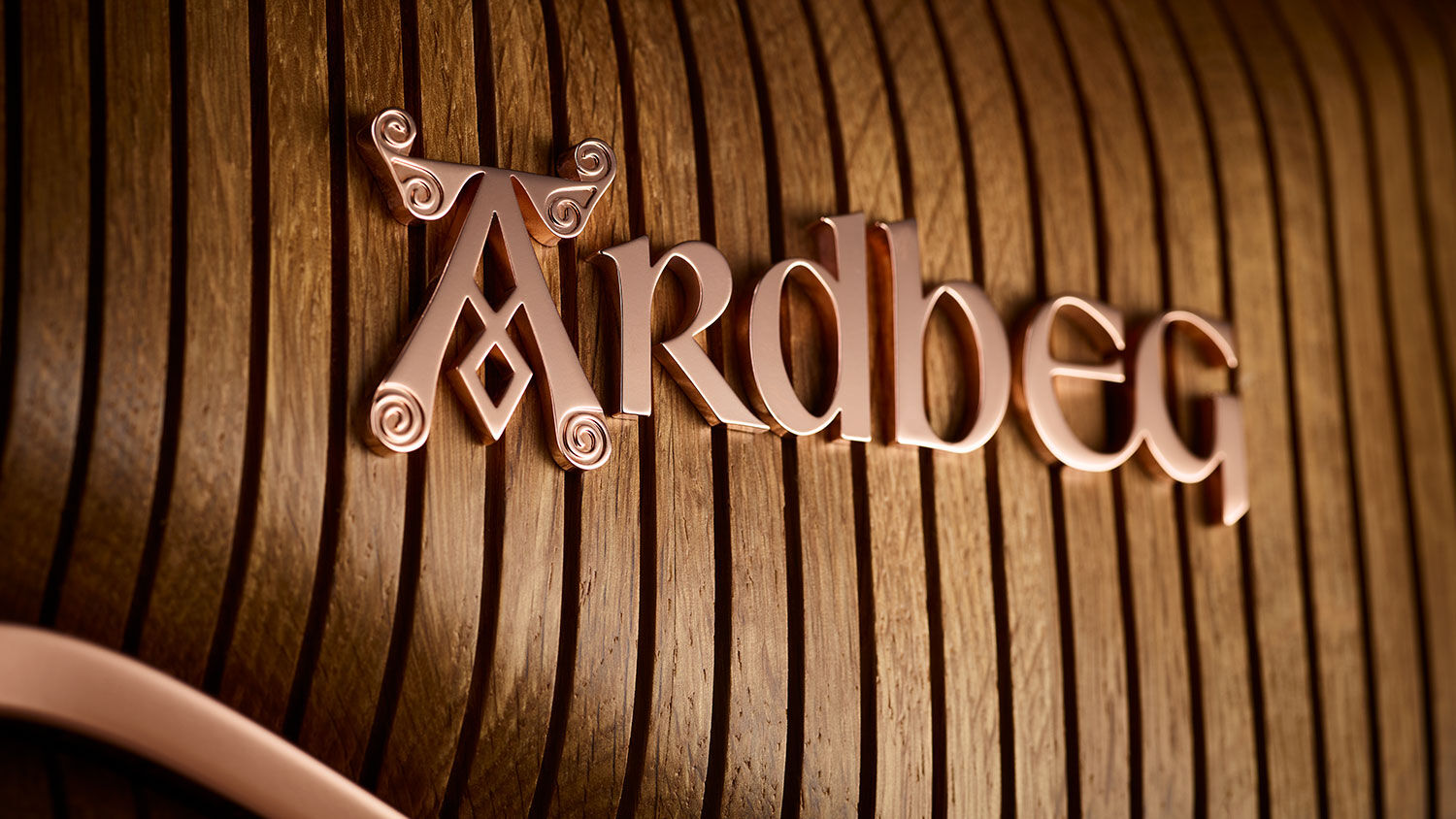 Exquisitely brought together in harmony with the wood to illustrate the story of Ardbeg's extraordinary rollercoaster history.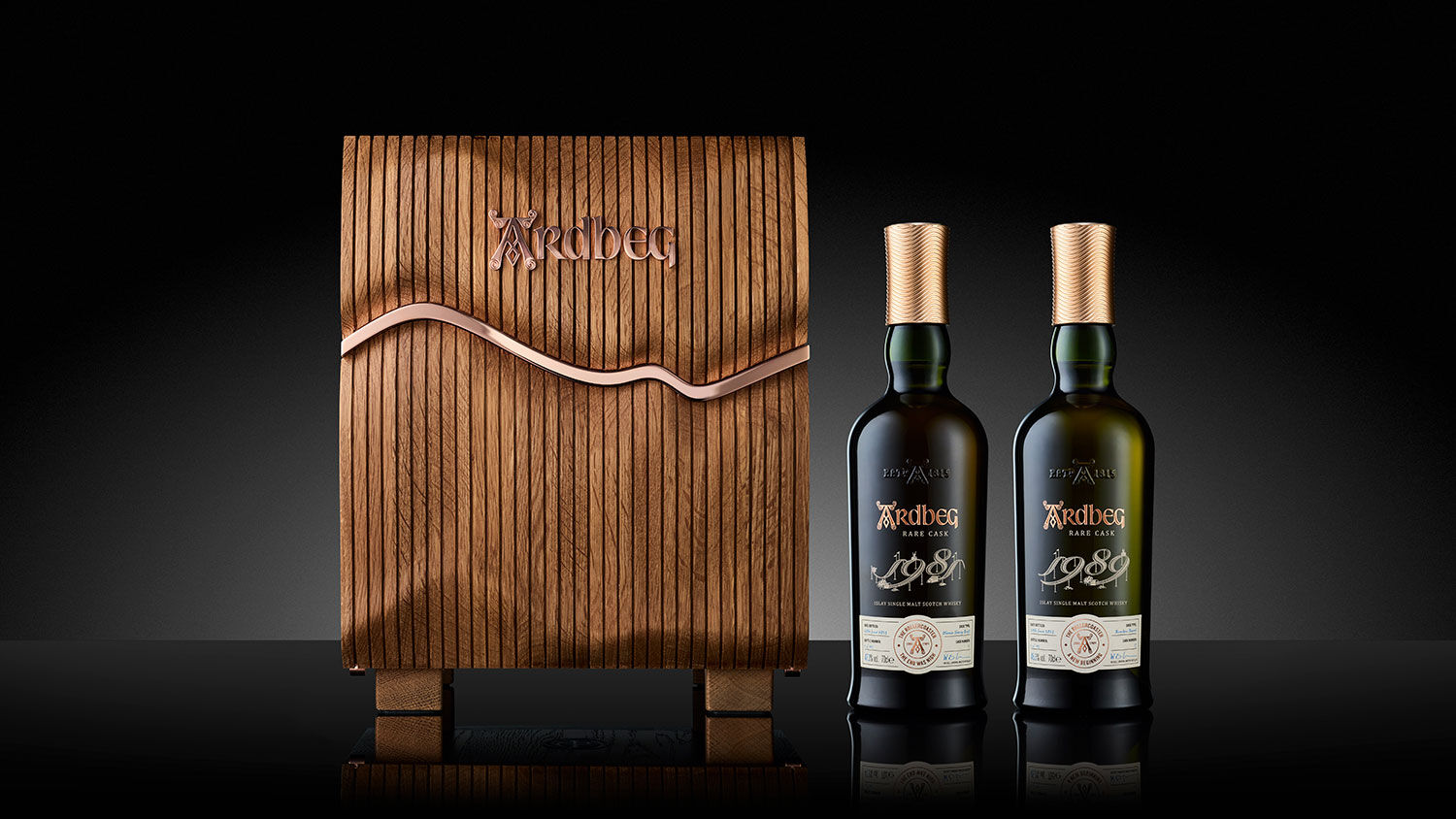 The Rollercoaster display case has been created for Ardbeg by renowned Scotland-based craftsman, John Galvin.