In the universe of Planet Ardbeg, the legendary purifier on the still – responsible for Ardbeg's exalted balance – has disappeared! Mysterious forces are rising at the Distillery. The balance of Ardbeg has been disrupted. And an ominous dram – Ardbeg Heavy Vapours – is the consequence…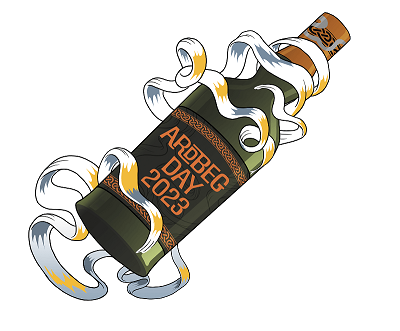 2022: It's Ardbeg Day, Punk!
Dust off your leather jacket and secure your safety pins, this was the loudest day in the whisky calendar. This year's festivities took place at the Distillery, online, and at locations around the world… all in celebration of our palate PUNKturing Limited Edition – Ardcore.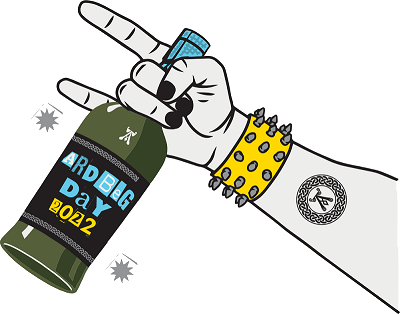 2021: The hottest Ardbeg Day to date!
Once upon a time...a terrifying Flavour Breathing Dragon settled in Warehouse 3! Until...Shortie stood up to defend Ardbeg & compelled the beast to create Fiercely Charred Whisky Casks!
Were you there for the Distillery's first ever online Ardbeg Day? It was the biggest day in the virtual whisky calendar as the team beamed the party right into the living rooms, studies, spare bedrooms and garages of Ardbeggians everywhere.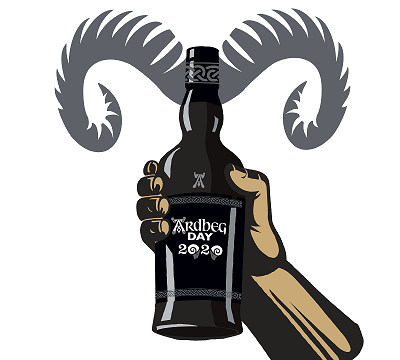 2019: Never a humdrum affair
On Islay, we've got a rich history of carnivals. Our passion for festivity is the very lifeblood of our famous island spirit. On the last day of the Feis Ile Festival, locals transformed everything from tractors to wheelbarrows into magnificent floats. This was a typically Islay cavalcade of colour.
2nd June 2018 will go down in the memory as our biggest Ardbeg Day celebration to date. While everyone at the Distillery took a trip back to the Ardbeg Village of the 1960s, Ardbeggians everywhere came out in their thousands – as did their flower-power flares and platform heels. We saw casks being hugged, Yogi-style yoga, colourful camper vans (both real and cardboard varieties), meditastings, peace sign tossing, and beards that flowed like whisky. We dug the peat, we dug the love, but most of all we dug our Committee Members, who proved once again that Ardbeg does indeed have the grooviest fans in the world.
The sea around Ardbeg is teeming with life - seals, fish, dolphins... In Islay legend it is said the sea is also home to more mythical creatures. Like Kelpies - water demons in the shape of bulls, or Selkies - shapeshifting creatures who lured unsuspecting islanders into the watery depths. In 2017, Ardbeg Day plunged the Committee deep under the sea and into its legends...