Ardbeg Traigh Bhan 19 Years Old Batch 1
Gone but not forgotten
Archive Expression
It's pronounced 'eye-lah'
INTRODUCING AN ARDBEG OF IMPOSSIBLE BALANCE
The epitome of an aged Ardbeg – matured in American oak and Oloroso sherry casks – Ardbeg Traigh Bhan effortlessly accomplishes the impossible balance.
Ardbeg Traigh Bhan is a sublime 19 year old whisky and the Distillery's latest small batch release. Inspired by Islay's Traigh Bhan beach (known locally as the Singing Sands), this rare aged spirit is an enchanting reflection of the place to which it owes its name.
In a whisky where calm meets storm, experience seductively smooth beginnings, before powerful notes emerge in an intense crescendo. On the nose, discover elegant notes of herbal pine resin, smoky pineapple, and dark chilli chocolate.
On the taste, experience a peaty power that plunges your palate into smoky depths. Like the rocks that break the surface at Traigh Bhan, the true nature of this Ardbeg emerges. Waves of toasted oak and paprika guide your palate towards a gentle finish that resonates long beyond the glass.
Non chill-filtered at 46.2% ABV.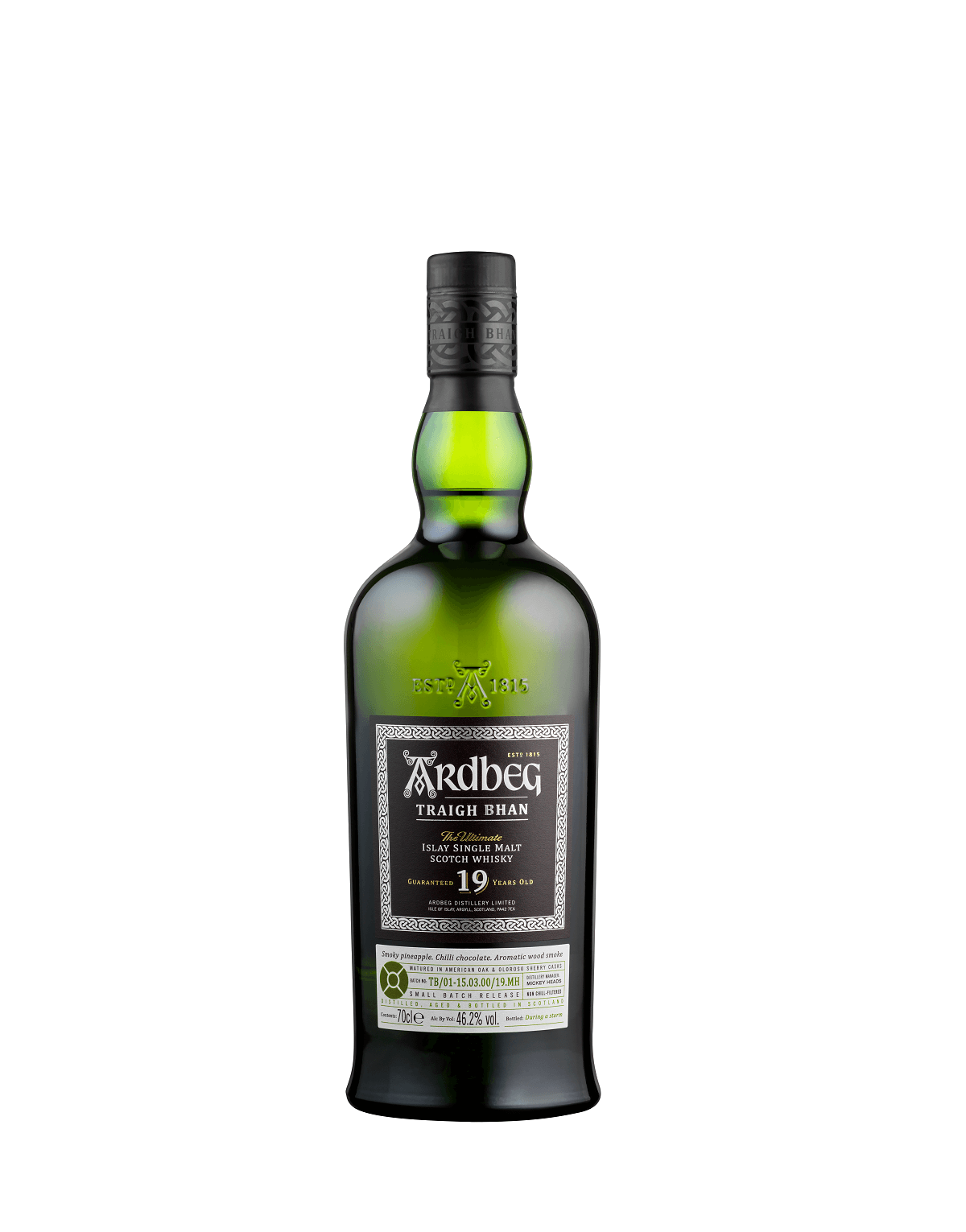 Ardbeg Traigh Bhan 19 Years Old Batch 1