Ardbeg Day Single Cask No. 2787
Rich and spicy flavours unite
Committee Exclusive
Subscription to Islay time included
Unique Single Cask
UNIQUE CASK HISTORY
Brimming with notes of spice, toffee and dried fruit, Cask No. 2787 is an unexpectedly sherried Ardbeg. The whisky was distilled on Thursday 20th July 2006 under the close watch of Distillery Manager Stuart Thomson. Then it was laid down in a second-fill Oloroso sherry cask, chosen to temper the smoky, balanced spirit with a gentle sherried style.
This cask was originally intended for Ardbeg Uigeadail, a bottling renowned for its luscious raisin tones. But as he tasted the cask years later, Dr Bill was intrigued by its sherried intensity. And he stowed the whisky for a longer maturation, to see how it would develop over time.
More than 16 years later, Cask No. 2787 is just as he had hoped. Combining notes of molasses, Brazil nuts and fruit cake with surprisingly subtle peaty hints, this is a memorable Ardbeg.
Rich and spicy flavours unite
Rich, deep and spicy. Woody depths contrast with spicy notes of cinnamon, ginger, clove and nutmeg, alongside hints of Brazil nuts in toffee, dates, figs and raisins and a little linseed oil. A splash of water reveals Ardbeggian notes of flowering blackcurrants and aged balsamic vinegar.
A luxuriously oily but peppery texture leads into an explosion of spice, molasses and Brazil nuts laced with eucalyptus. Sweet honey-coated nuts ebb and flow with savoury notes of maple-cured bacon and antique leather.
Rich and slightly savoury, with notes of sourdough bread, Christmas cake and coffee.
Join the Ardbeg Committee today to enjoy this unique single cask.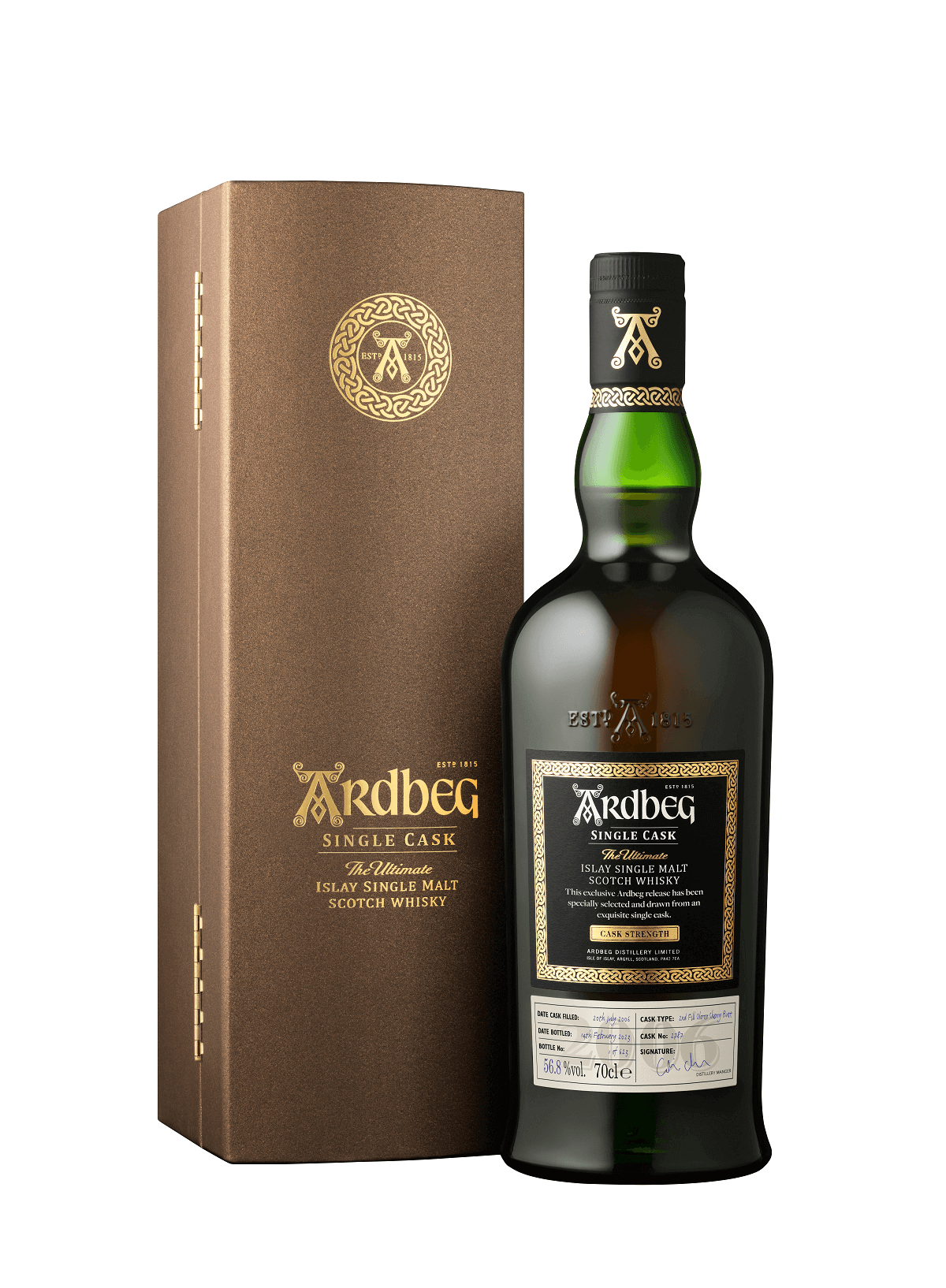 Ardbeg Day Single Cask No. 2787