Bizarre BQ World Tour: Buffalo
It's the first stop on our peat-smoked pilgrimage and we're in Buffalo, New York with Ryan Fernandez, BBQ legend famed for his unique combinations of Texas BBQ with South Indian flavours. It's Tex-ish!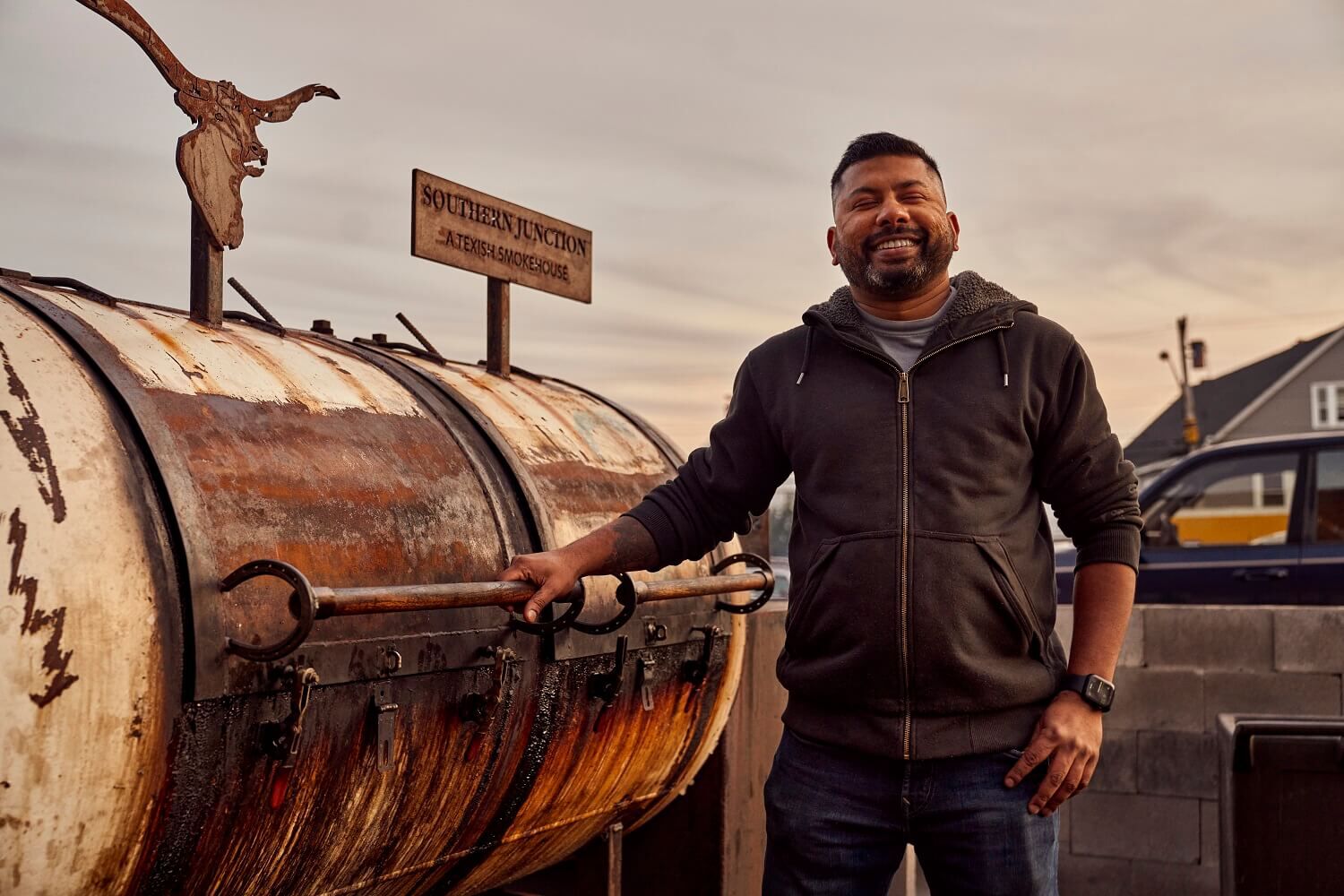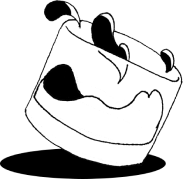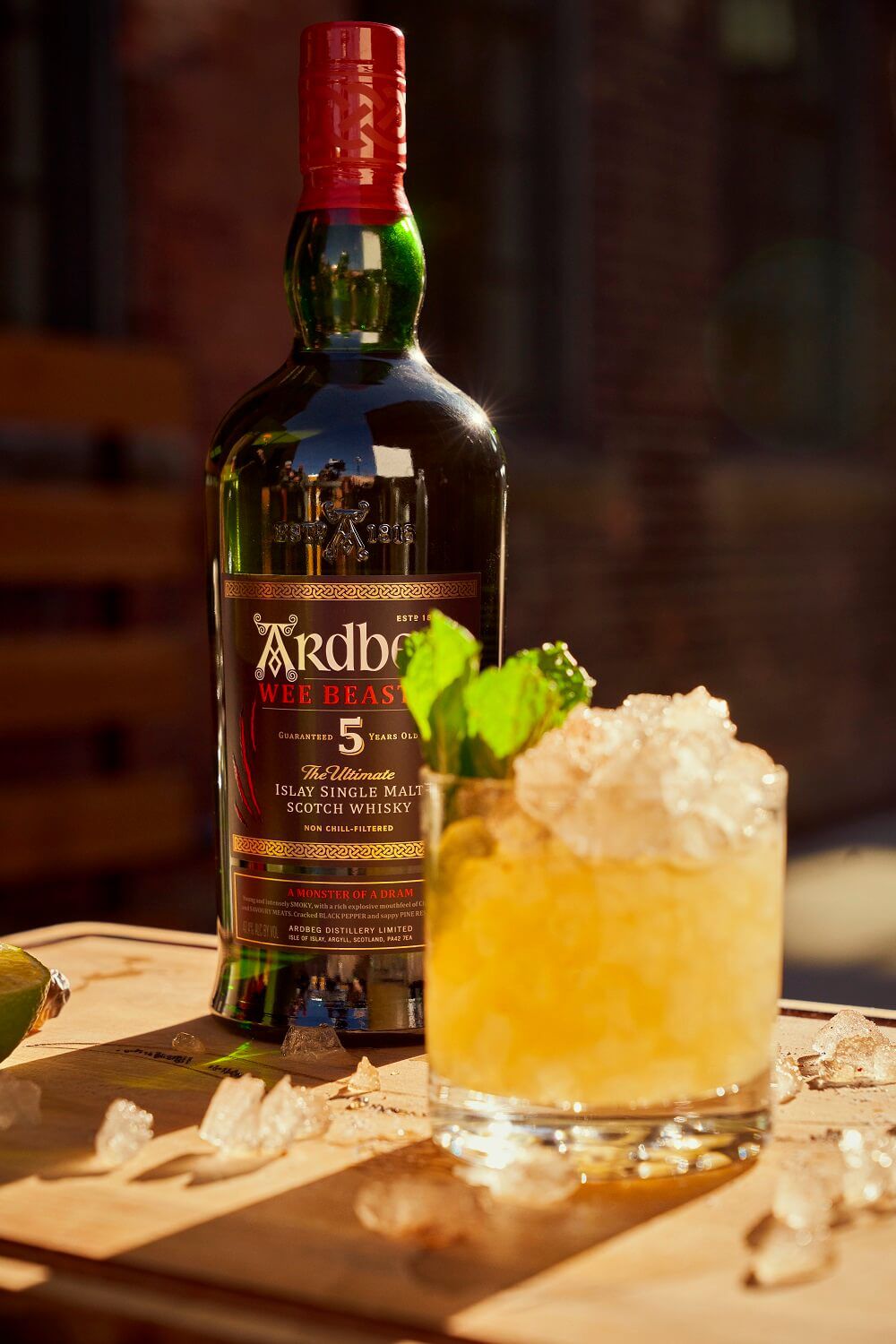 ---
INGREDIENTS
60ml Coconut spiced, fat-washed Ardbeg Wee Beastie
15ml Lime juice
15ml Orgeat
15ml Orange curaçao
---
GARNISH
Ancho Chile powder + Powdered sugar mix
TOOLS AND GLASSWARE NEEDED
Jigger
Large Rocks glass
Crushed ice
Bar spoon
Swizzle stick
Powdered sugar shaker
Quart containers
Clear bottles for ingredients if needed
METHOD
Add all liquid ingredients to Rocks glass with crushed ice.
Swizzle ingredients for dilution.